Disegnata nel 2004 ,La Fornasari 600 è l'evoluzione della storica Fornasari 450, il punto di partenza della produzione della Fornasari. Rappresentava la sintesi più estrema presente sul mercato di prestazioni sportive e fuoristradistiche. L'esclusività della vettura è sottolineata dalla soluzione a 2 porte, era l'unico esempio al mondo di SUV a conferma dell'indole dichiaratamente sportiva e tecnica. Gli interni godono di una migliorata abitabilità, resi più confortevoli e spaziosi dallo studio di soluzioni che aumentano il comfort a bordo dell'auto. La linea si distingue nettamente da quella della 450 sia per l'anteriore sia per le fiancate ed il posteriore. Il telaio rimane leggerissimo e straordinariamente versatile grazie al traliccio di tubi al cromomolibdeno. Queste caratteristiche rendono la 600 un'auto senza rivali, nel suo settore, a livello prestazionale.
Personalization:
Personalization is de rigueur: both the exterior and the interior are at the discretion of the client's wishes.
The Formula 1 brakes, the carbon or hand-beaten aluminum bodies, cspecial stitching, mprecious and unpredictable materials can find space in the car. 
Everything can be chosen and modified, up to a real one-off with unique sizes and lines.
Gli interni sono in pelle ed alluminio, con richiami al passato come il posacenere che si ispira alle preziose vetture d'epoca. All'interno troviamo cinque comodi posti con sedile posteriore sdoppiabile ed una capacità di carico notevole. Tutto ricorda la vere automobili fatte a mano: l'alluminio battuto a mano e satinato, le cuciture sulla pelle inequivocabili nella fattura, la moquette in pura lana bordata in pelle, la pedaliera ed altri particolari della consolle lavorati abilmente come pezzi unici. La strumentazione è circolare con lancette in metallo bilanciate a mano in quadranti ricchi di spie famigliari ai collezionisti.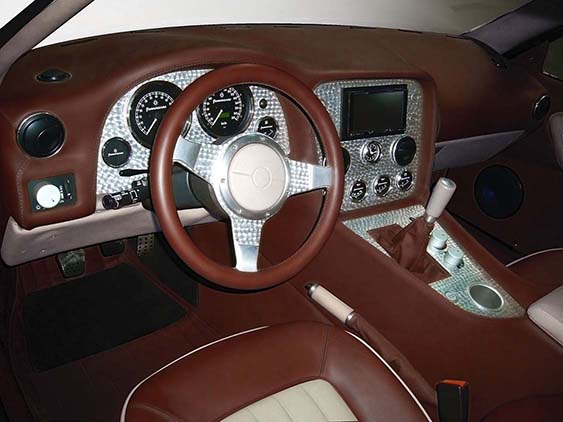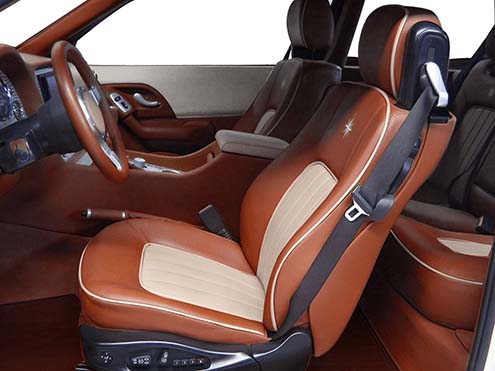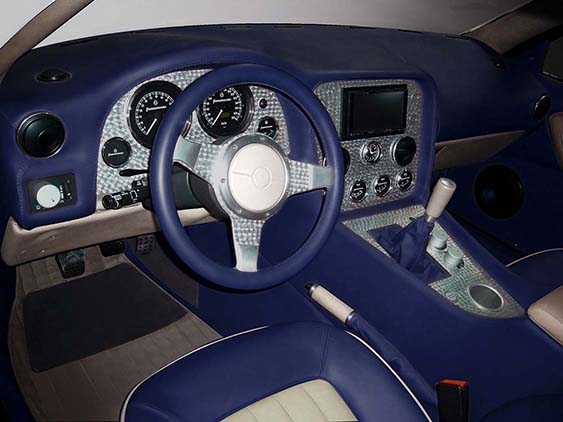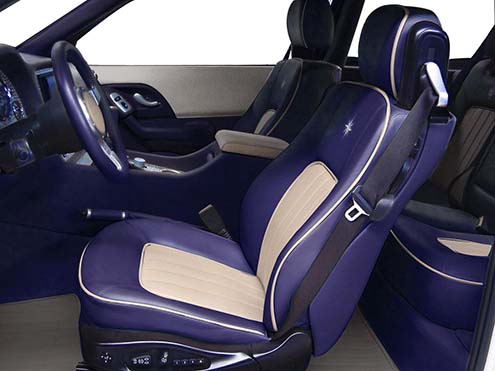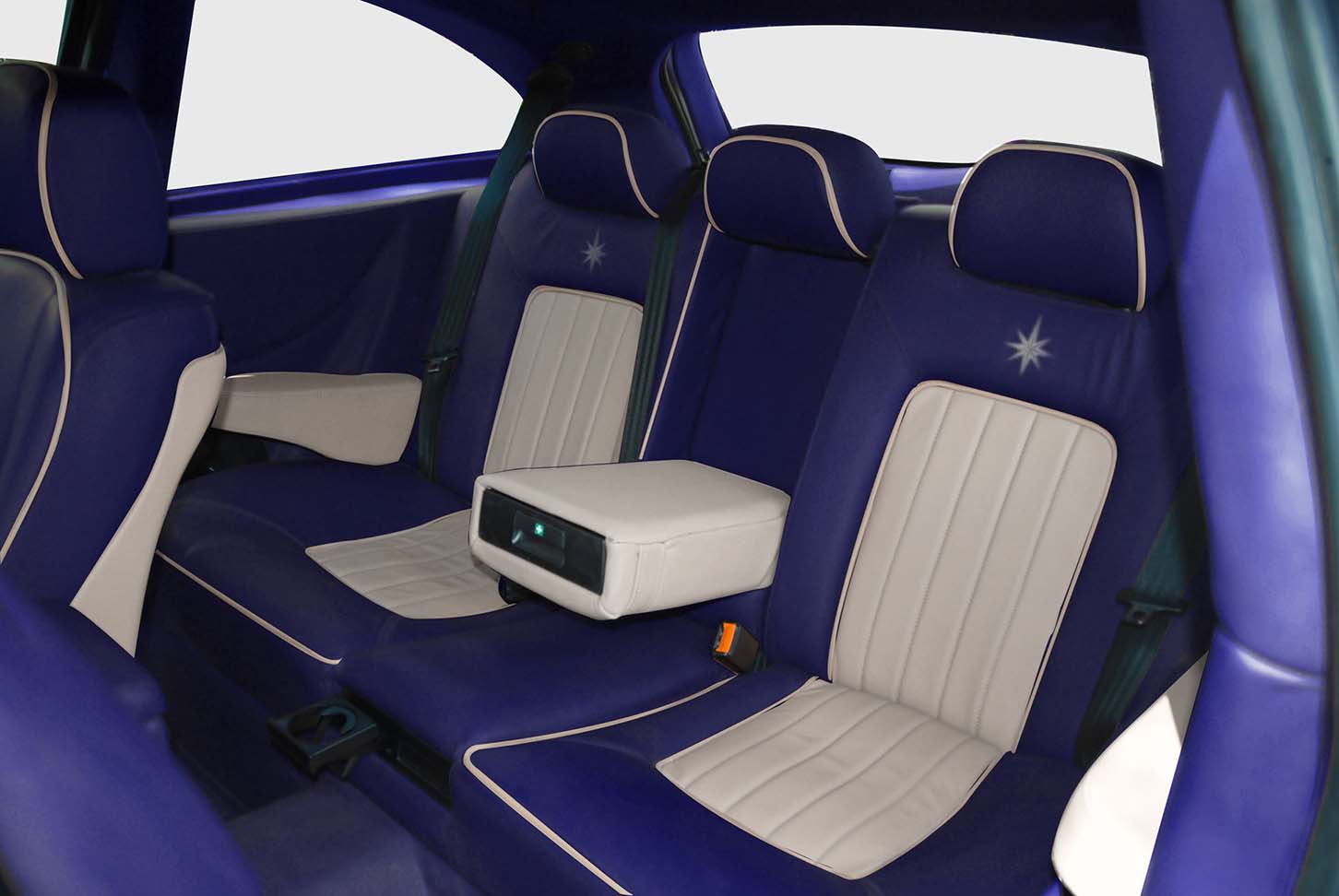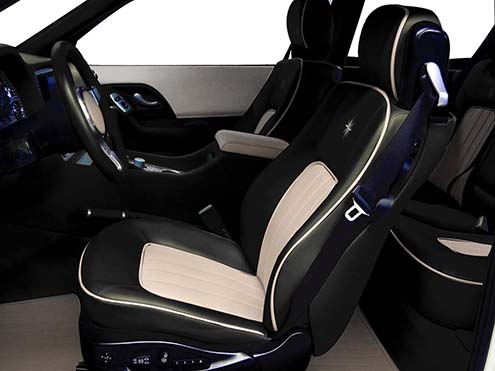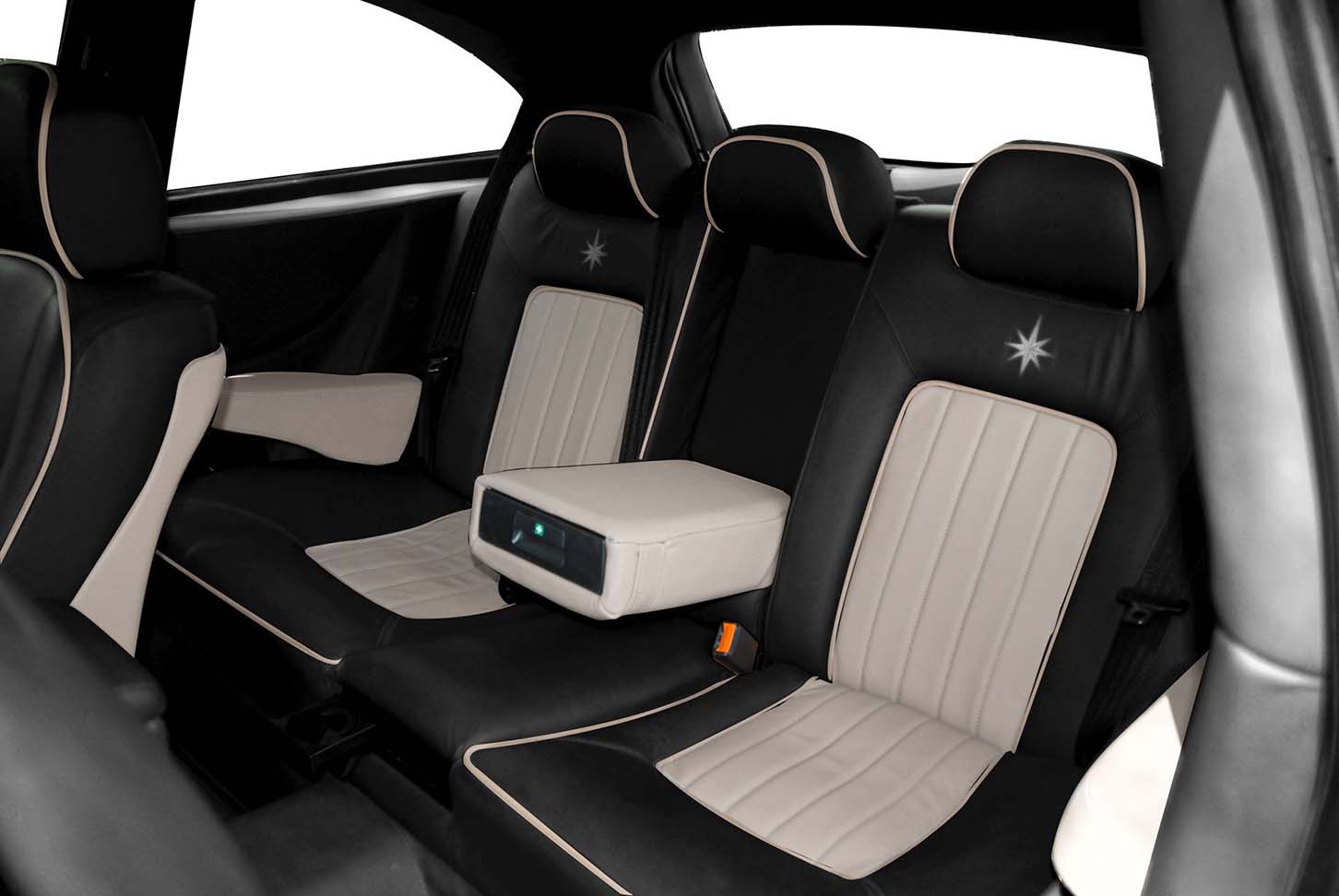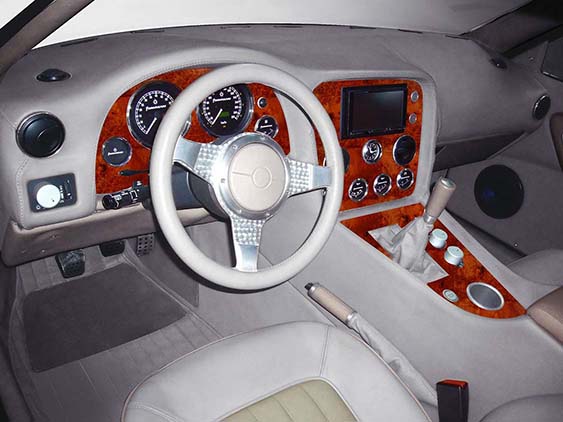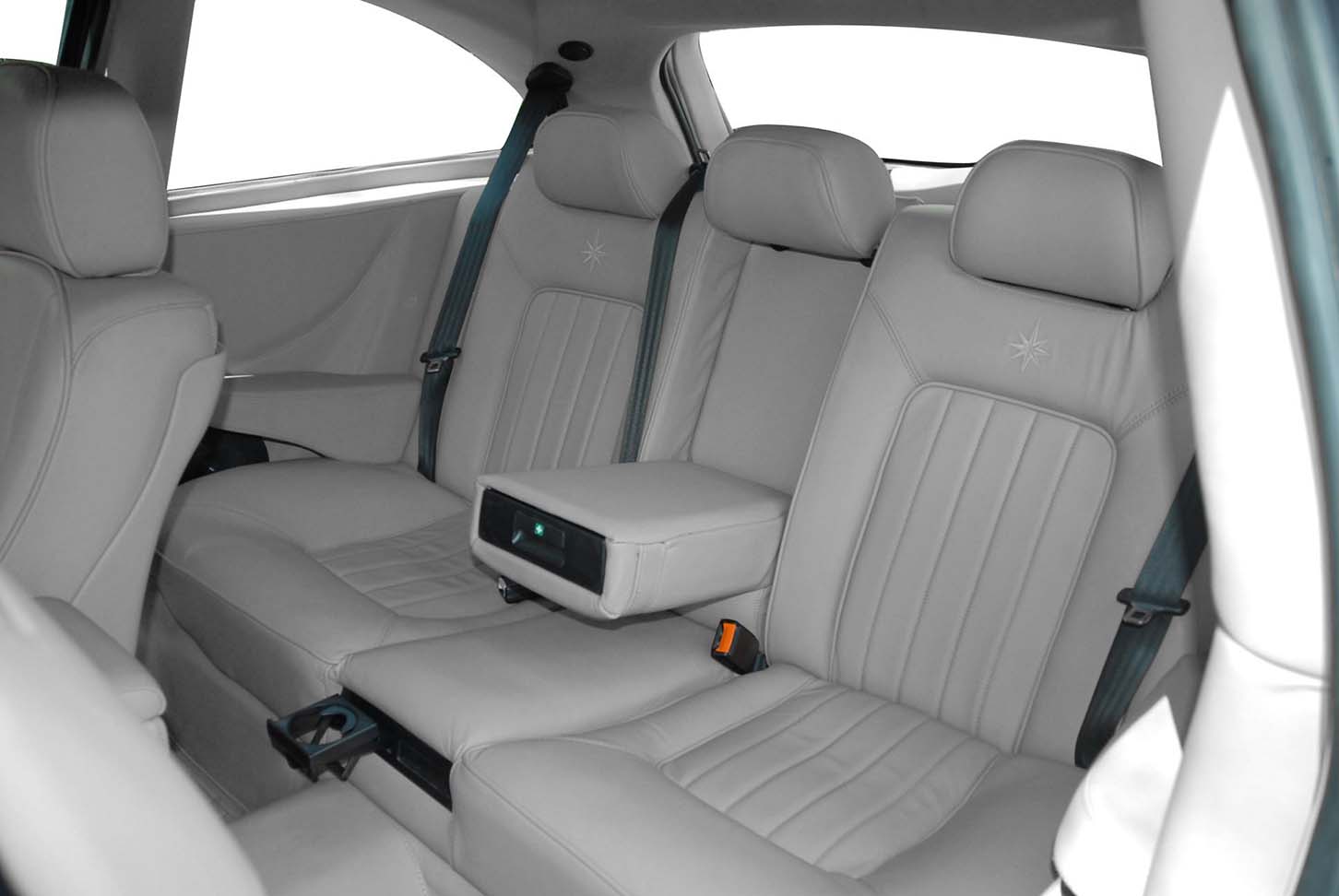 The bodywork in composite materials combines lightness with strength and safety. Carbon fiber, carbon kevlar and honeycomb sandwich are used to achieve the desired performance.
There is no imposed color chart, but the customer chooses his color combinations without limits. Variations in style and components are possible, up to a real one-off.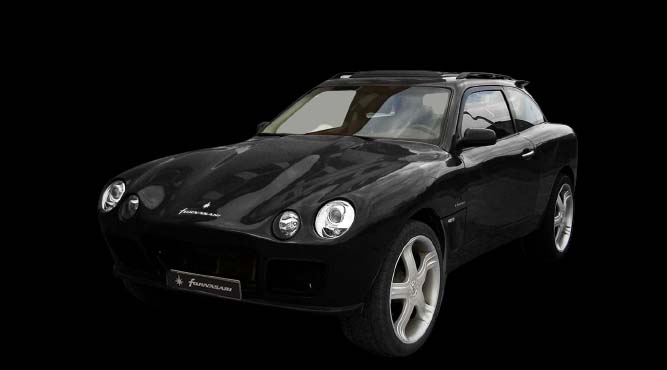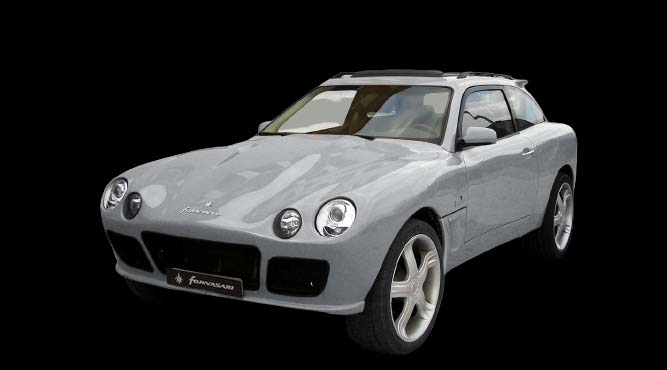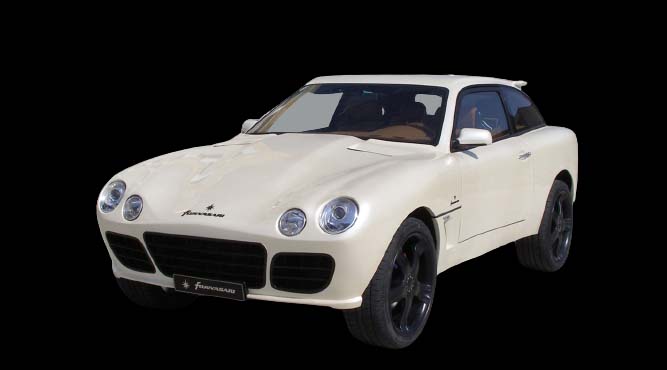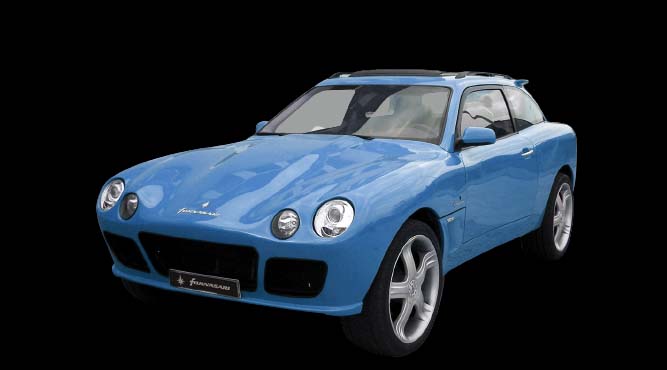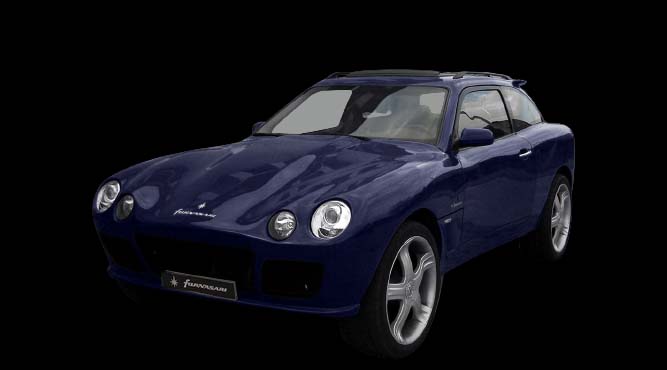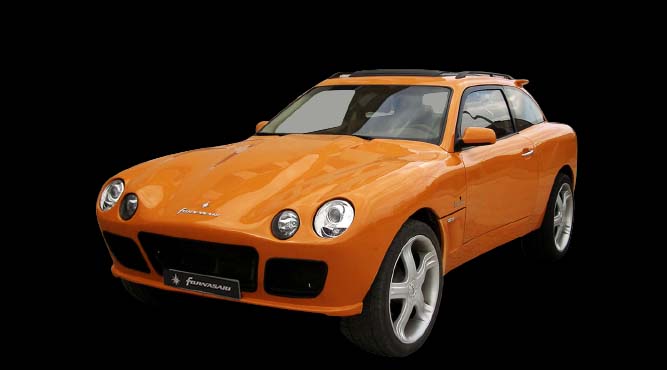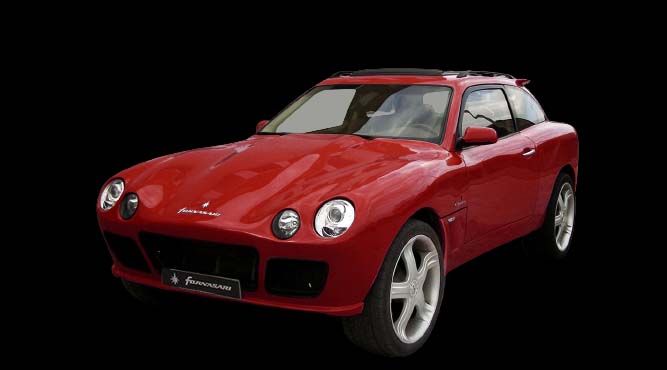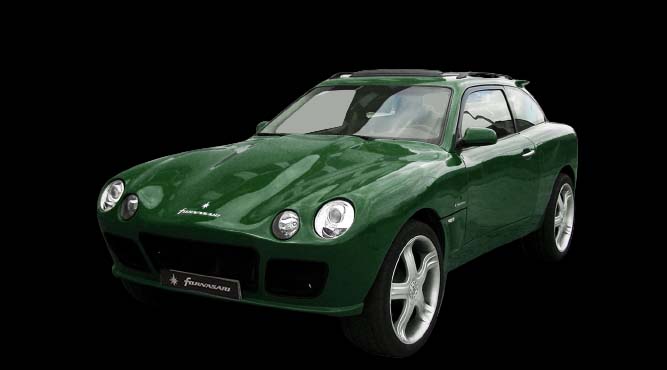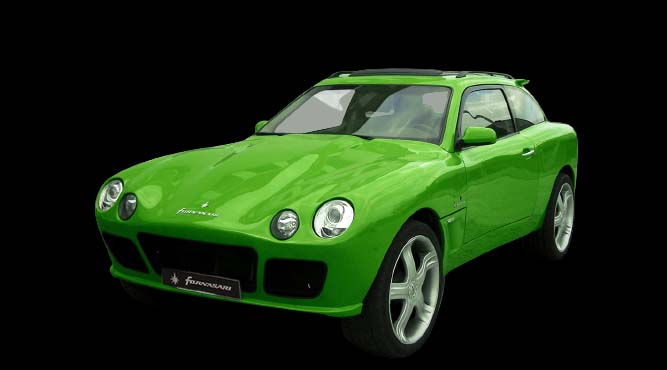 The skeleton of the car is represented by the frame in special chromium-molybdenum steel tubes, a true spaceframe adapted to the use of five people. Over 450 tubes crisscross to give stiffness and torsional capacity at a weight of less than 150 kilos. The triangles of the suspension, equal on the four sides, allow perfect control of the working geometry.